What to Expect
At Engel Orthodontics, we provide our patients with the highest quality orthodontic treatment in a friendly, family-based practice. We use state-of-the-art technology to enhance your experience, and we maintain the most advanced procedures and equipment available to ensure that every patient achieves a healthy and beautiful smile.
Every Smile Starts With An Initial Consultation!
Your first visit to Dr. Engel and Dr. Alexa Engel is an important step in dental care. The doctor examines your teeth, soft tissues, alignment, and bite. During your initial consultation, we will:
Review your medical and dental history forms
Perform oral exam with digital imaging
Identify existing and potential problems
Discuss a customized treatment plan
Discuss all financial information, insurance options, and payment plans
At your initial visit, if Dr. Engel determines it is too soon to begin orthodontic treatment, you will be placed in our 7&UP Club. We will contact you to schedule periodic checkups to monitor your teeth, growth, and development.
Our team will be glad to answer any questions you may have, and we will provide all of the information that you need to determine which treatment is right for you. Please contact our practice to schedule your initial consultation.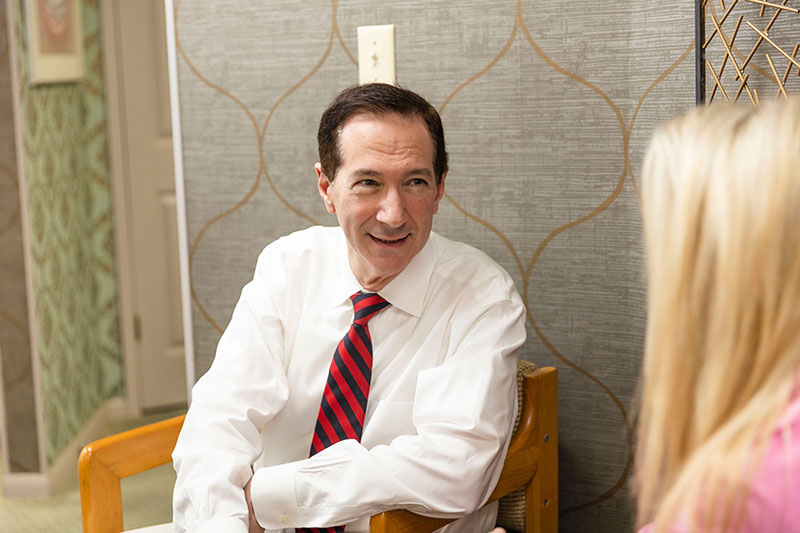 Diagnostic Records
To expedite treatment, we may also reserve time during the exam for diagnostic records. The records include X-rays, photos, and a digital scan for study models and are necessary for developing the appropriate treatment plan. This procedure requires about 20-30 minutes and may be completed during your initial visit.
Banding Appointment
The Big Day! At the banding appointment, Dr. Engel places the braces on your teeth which takes approximately 90 minutes. Dr. Engel applies the braces to the outside surface of your teeth with a procedure called bonding. During the banding appointment, you will also be given instructions on oral hygiene and proper braces care.
Regular Appointments
We will see you for adjustment visits approximately every four to six weeks, which average 25 to 35 minutes per visit. During these visits, we change your colored elastics and archwires, which move your teeth. Patients are seen by appointment only. We make every effort and pride ourselves on being on time for each patient.
In-Office Orthodontic Laboratory and Retainers
Soon after we remove your braces, Dr. Engel will provide you with customized retainers. Our office is equipped with a full orthodontic laboratory on site; therefore our patients receive their new retainers the same or next day following the removal of their braces. This is such an advantage for our office, and we have several colors and designs so that patients can LOVE their retainers!
Visiting The Dentist During Orthodontic Treatment
It is very important that you continue to visit your family dentist once every 6 months, even during your orthodontic treatment, for teeth cleanings and routine dental checkups. If extra dental care is needed, we will be happy to coordinate with your family dentist to make sure that you are receiving the best care possible.